•Summer Solstice Central Park Tour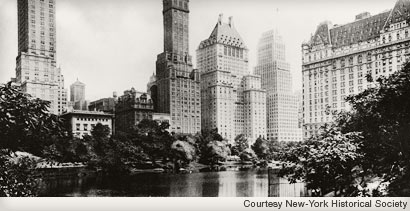 A special Central Park tour on the longest day of the year.
Since the 1860s Central Park as acted as the "lungs" of the city, providing a refuge from the hustle and bustle of Manhattan life for residents and tourists alike. Explore Manhattan's collective backyard and learn about the physical construction of the largest man-made work of art in New York, visit the scenic "literary walk," enjoy the exquisite architectural details in the Bethesda Arcade and Terrace, and lose yourself (not literally- you'll have a guide!) in the rustic Ramble. Guides may also discuss the Sheep Meadow, Belvedere Castle, Bow Bridge, the skating pond, Seneca Village, the Casino and the site of the "rocking chair" riot.