Historic Lower Manhattan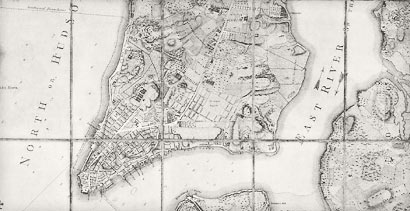 Walk in the footsteps of George Washington, Alexander Hamilton & JP Morgan on this broad-reaching tour of today's Financial District.
Explore the neighborhood where New York began! Meeting on the steps of the US Custom House, the former site of the Dutch Fort Amsterdam, this tour will span 400 years of New York City history. From the original Dutch settlement and trading outpost at Bowling Green, to the peaceful takeover of the British in 1664, to the world financial capital of today, this tour has it all. Our walk weaves together the history of Lower Manhattan with the architecture, people and events that power "Wall Street". We will visit many stops including Trinity Church, Federal Hall, the New-York Stock Exchange, sites associated with 18th century slave uprisings, Alexander Hamilton, George Washington, Victoria Woodhull, JP Morgan and Abbie Hoffman.
Prepayment Optional
Big Onion happily accepts walk up participants. However, many Big Onion customers prefer to pay in advance. Prepayment also helps us determine group size and appropriate guide numbers.
To preregister and pay for your tour, click the "Book Now" button. You will receive an e-mail confirmation and receipt once your order has been processed.
We regard a senior as 65+ years and a student anyone enrolled in full-time study. Please bring ID indicating senior status (i.e. age) and/or full-time active enrollment.
Refund Policy: Tour refunds (minus a $1 processing charge per person) are available by request up until 48 hours prior to the scheduled tour. Cancellations less than 48 hours prior to the tour or no shows will not be refunded. If Big Onion cancels a walk for any reason a full refund will be provided (please see our rain/inclement weather policy on the FAQ page for more information about tour cancellations).
Between mid-May and early September the Historic Lower Manhattan tour is one of a variety of walks offered as public "twilight" tours. Summer public "twilight" tours are lead Thursday and Friday evenings & Saturday's at 6 p.m. We rotate a variety of tours in these time slots. Please see our Schedule page for details for specific dates and times.