Original Multi-Ethnic Eating Tour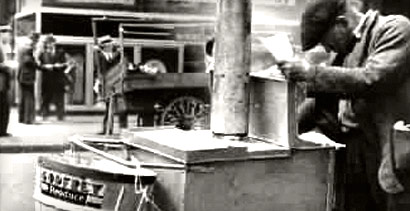 Reservations Required
This tour combines the history of the diverse Lower East Side with a series of small food sampling, or "noshing" stops from local shops and markets. The main focus of our tour is the history of the multi-ethnic Lower East Side emphasizing the neighborhoods of the Jewish East Side, Little Italy and Chinatown.
During the course of our walk we will sample about 10 different items, representing the Dominican, Jewish, Italian & Chinese communities of the Lower East Side. Most of these items are vegetarian or dairy. All food sampling will be done outdoors and we do not include restaurants on our tour. Our "noshing" tour uses the markets & shops to highlight the history and this walk should not be considered a meal.
The Multi-Ethnic Eating Tour costs $5 per person additional, with a total cost of $25 for adults & $20 for full time students & seniors (65+ years). This covers the cost of all food samples.
TO RESERVE: Please email us at info@bigonion.com. Please include your name, date you wish to attend, number of people in your party. We will confirm via email.