Original Multi-Ethnic Eating Tour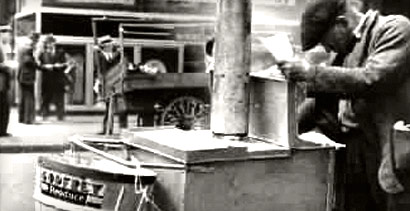 This tour combines the history of the diverse Lower East Side with food sampling from local shops & markets!
Reservations & Pre-Bookings Required
TO RESERVE: Please click the "BOOK NOW" button below to reserve space on this walking tour. You will receive a confirmation email and receipt soon after booking.
This tour combines the history of the diverse Lower East Side with a series of small food sampling, or "noshing" stops from local shops and markets. The main focus of our tour is the history of the multi-ethnic Lower East Side emphasizing the neighborhoods of the Jewish East Side, Little Italy and Chinatown.
During the course of our walk we will sample about 10 different items, representing the Dominican, Jewish, Italian & Chinese communities of the Lower East Side. Most of these items are vegetarian or dairy. All food sampling will be done outdoors and we do not include restaurants on our tour. Our "noshing" tour uses the markets & shops to highlight the history and could be considered a light meal.
The Multi-Ethnic Eating Tour cost includes all food samples. Food stops include: handmade mozzarella, bialys, Malaysian beef jerky, sour pickles, & plantains…among other items! Please email us at info@bigonion.com before the tour with any questions about allergens.
Please Note:
We regard a senior one 65+ years and a student anyone enrolled in full-time study. Please bring ID indicating senior status (i.e. age) and/or full-time active enrollment.
Refund Policy: Tour refunds (minus a $2 processing charge per person) are available by request up until 48 hours prior to the scheduled tour. Cancellations less than 48 hours prior to the tour or no shows will not be refunded. If Big Onion cancels a walk for any reason a full refund will be provided (please see our rain/inclement weather policy on the FAQ page for more information about tour cancellations).