Chelsea and the High Line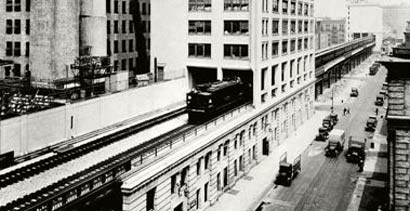 Explore the history & architecture of Chelsea with a walk along the High Line.
Our tour explores the historic and architectural evolution of the area originally named for the London borough. Chelsea features a dynamic and rich history as it moved from rural farmland in the 1700s to the industrial hub of Manhattan in the early 1900s. Our walk will include the High Line (conditions permitting). Stops could include: The Chelsea Hotel, "Death Alley", General Theological Seminary, sites associated with Dylan Thomas, Clement Clark Moore, Janis Joplin, John Sloan, and the birthplace of the Oreo cookie.
Prepayment Optional
Big Onion happily accepts walk up participants. However, many Big Onion customers prefer to pay in advance. Prepayment also helps us determine group size and appropriate guide numbers.
To preregister and pay for your tour, click the "Book Now" button. You will receive an e-mail confirmation and receipt once your order has been processed.
We regard a senior as 65+ years and a student anyone enrolled in full-time study. Please bring ID indicating senior status (i.e. age) and/or full-time active enrollment.
Refund Policy: Tour refunds (minus a $1 processing charge per person) are available by request up until 48 hours prior to the scheduled tour. Cancellations less than 48 hours prior to the tour or no shows will not be refunded. If Big Onion cancels a walk for any reason a full refund will be provided (please see our rain/inclement weather policy on the FAQ page for more information about tour cancellations).
Between mid-May and early September the Chelsea & the High Line tour is one of a variety of walks offered as public "twilight" tours. Summer public "twilight" tours are lead Thursday, Friday & Saturday evenings at 6 p.m. We rotate a variety of tours in these time slots. Please see our Schedule page for details for specific dates and times.
Customized option for private walks: Big Onion can lead a tour of the High Line from 34th Street to Meatpacking District, or in the other direction. We will discuss the history and architecture of the High Line and incorporate the buildings, sites & stories of the surrounding neighborhoods.